On Thursday 17th, Bishop David Kiganda celebrated his birthday with the disadvantaged people at Christianity Focus Centre Mengo Kisenyi.
---
While appearing on Weddemu show on Sunday, Bishop David Kiganda revealed that " these ghetto people have for so long been neglected and rejected by the public and the end result is building bitterness towards the society because of that rejection.
"They see big people in "mpenkoni " cars enjoying good life, you always see them at clock tower and different streets, whenever they ask for  2000 shs,  you see people lifting their mirrors not interested in giving them, and so they develop that bitterness towards the society". Bishop David Kiganda said.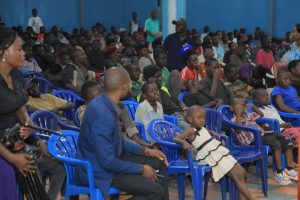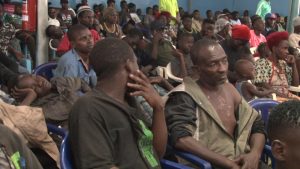 He went further and admitted that  it's high time for the people of Uganda to start seeing these ghetto people as a security concern because at the end of the day, these street kids will eventually grow, and once they grow, they  will become criminals.
Bishop David Kiganda revealed that the government of Uganda has the capacity of collecting all disadvantaged people and put them into rehabilitation centres so that they turn into great people who will become important to the country.
ALSO READ: Over 2000 ghetto people attend Bishop Kiganda 's birthday celebrations.
" We shall soon unveil our plans of constructing a rehabilitation centre for these ghetto people, so that they can become good people" – He added.