Things are not moving on well for comedian Kafeero Tobby commonly known as Dr T Amale after his friend leaked their ‍ private Whatsapp chat to the public – as the comedian cried out for help claiming that he lost everything because of politics.
In the Whatsapp audio which circulated via social media, Dr T Amale was heard admitting that he decided to support the ruling government expecting something but until now, he has gained nothing.
"We all make mistakes in life, I crossed to NRM while expecting my life to change, but until now nothing has changed, they gave me a job where am currently earning 300000 shs monthly, Muhangi pays me 100000 shs only the rest am just struggling but if you have any job that I can do, please help because the people are angry and I can't cross back" Dr T Amale said.
There will be no more Nyege Nyege festival in Uganda – Pastors.
Because of his mimicking talent in 2016 when he used to mimick the former presidential advisor on press, Tamale Mirundi, Kafeero Tobby was given a job at Bukoto-bassd Luganda radio station together with being employed at Masengere Buganda Tv, but ever since he decided to support NRM, he lost all the jobs.
His fellow comedians to which he was working with The Bizonto Comedy, after him publicly attacking Bobi Wine and his people power group, they gave him 21 days to apologies to him or else he won't be a member in Bizonto Comedy again, and hence his departure from the group and decided to go solo as he formed the Volongoto comedy.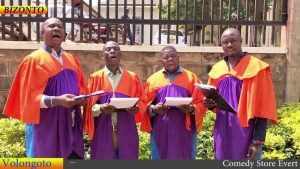 He again had a verbal clash with Omulangira Ndausi in the audios which circulated online as he said that Ndausi was practicing witchcraft. In November last year, Dr T Amale apologized to Bizonto and Omulangira Ndausi at his former workplace in Bukoto.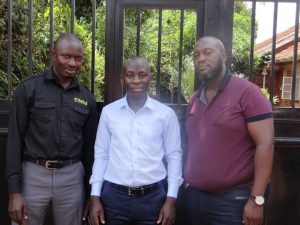 Also read: Legendary artist Moses Matovu lashes out MP Joseph Ssewungu.